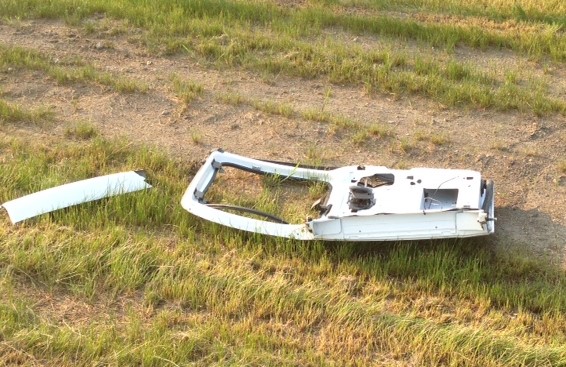 MINOT, N.D. – A Sunday night motorcycle crash in Minot has left the driver of the bike injured and a passenger dead.  The North Dakota Highway Patrol says the motorcycle approached a rail crossing where the lighted arms were down.  Both the driver and passenger struck their heads on the crossing arm causing them to be ejected from the motorcycle.  The crash was reported shortly before ten p.m.  The NDHP identified the driver as 42-year old Harry Hughes-Jr. of Minot.  He was treated at a Minot Hospital and later released.  The victim was a 42-year old female.  The incident remains under investigation.
A 46-year old Hazelton (ND) man suffered serious injuries when he crashed his motorcycle on Highway 83 in Emmons County on Saturday.  The North Dakota Highway Patrol says Tory Moch ran off the road and struck a concrete culvert.  He was ejected from the bike and came to rest in the bottom of the ditch.  Moch was air lifted to Sanford in Bismarck.  The driver is being charged with DUI.
Bismarck police are investigating a train-pedestrian fatality that happened early Sunday in the city's downtown. Bismarck Police Sgt. Scott Betz says officers were called at 12:08 a.m. to the crossing at South Fifth Street.  A man in his early 20s was killed. Betz did not describe the circumstances of the fatality and declined to release the man's name. Police do not believe that was any foul play. No other injuries were reported.
Two people are recovering from injuries they suffered when their sport utility vehicle hit a bear in east-central Minnesota.  19-year-old Tyler S. Peterson and 20-year-old Cynthia Thompson, both of Brainerd, were northbound on Highway 25 in Crow Wing County  when they hit the bear, went off the road and overturned. The Minnesota State Patrol says both were wearing their seat belts.
Related posts