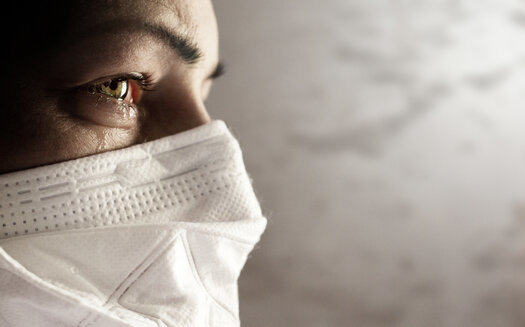 BISMARCK, N.D. — The North Dakota Department of Health announced Monday, April 26, the state will follow the federal government's lead in lifting a short pause on administering the Johnson & Johnson COVID-19 vaccine.
Federal officials put the single-dose vaccine under review earlier this month after reports that about one in a million people who received the shot suffered rare blood clots. The Food and Drug Administration and Centers for Disease Control and Prevention have now confirmed 15 cases of thrombosis with low platelet counts in women who took the vaccine. The rest of the nearly 8 million people who received the jab have not reported suffering the rare possible side effect.
The federal agencies concluded that the risk of blood clots is "very low" and the vaccine has the potential to save hundreds of lives if it is given out to more Americans.
Molly Howell, North Dakota's vaccination program manager, echoed that sentiment, noting that "vaccination against COVID-19 disease continues to be safer than COVID-19 illness" and residents may choose which brand of shot to receive if they have concerns about unlikely side effects.
About 21,000 North Dakotans have already received the Johnson & Johnson vaccine, but the two-dose Moderna and Pfizer vaccines have been administered at a much greater rate.
Following are the North Dakota Department of Health COVID-19 case rates, deaths, hospitalizations and vaccinations as of Monday, April 26. Because all data is preliminary, some numbers and totals may change from one day to the next.
Statewide case rates
NEW CASES: 104
TOTAL ACTIVE CASES: 1,031
TOTAL CASES: 106,809
TOTAL RECOVERED: 104,292
DAILY TEST POSITIVITY RATE: 8%
North Dakota's active case count increased by 40 on Monday. Cass County, which includes Fargo, saw 30 new cases, bringing its active case count to 253. Burleigh County, which includes Bismarck, and Grand Forks County both saw 16 new cases. The two-week rolling average positivity rate is 4.5%.
Hospitalizations, deaths
ACTIVE HOSPITALIZATIONS: 45
DEATHS, NEWLY REPORTED:
TOTAL DEATHS: 1,486
The state reported now new COVID-19 deaths on Monday, but North Dakota has averaged about one fatality per day over the last three weeks. The number of hospitalizations is tied for the highest rate since late January.
Vaccinations
FIRST DOSE ADMINISTERED: 274,520 (46.8% of population)
FULL VACCINE COVERAGE: 236,712 (40.4% of population)
Vaccination rates have begun to plateau with many younger residents having turned down the shot to this point. The health department urges residents to seek more information at www.health.nd.gov/covidvaccinelocator.
Related posts