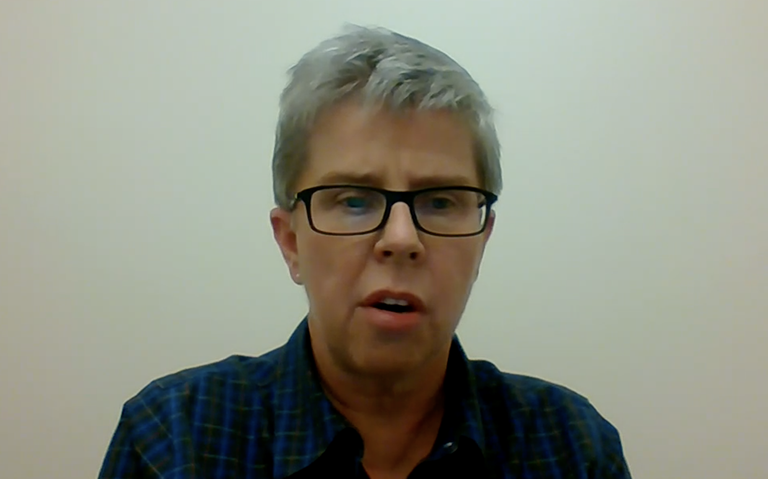 BISMARCK, N.D. — Several prominent North Dakota doctors believe the state and nation are facing an uphill hike to reach herd immunity from COVID-19 as misinformation-fueled skepticism of the vaccine persists.
Four doctors who held a virtual town hall discussion about the vaccine on Friday, May 7, said they're more hopeful than confident that North Dakota will reach the all-important communitywide immunity level against COVID-19 to prevent the disease from spreading and damaging residents' way of life.
After a strong vaccine rollout at the beginning of the year, the rate of inoculation in North Dakota has begun to plateau in recent weeks. As it stands, about 47% of the state's eligible population has received at least one dose and 42% are fully vaccinated. Public health experts haven't come to a consensus on an exact threshold needed to ensure herd immunity, but many agree 70% of the population is a reasonable target.
Though North Dakota's leading counties have vaccinated three-fifths of their residents, a handful of western counties, where vaccine hesitancy has taken hold, sit below half that rate.
Dr. Marc Nielsen, a physician at Altru Health System in Grand Forks, said the realistic likelihood of the state and country getting enough people vaccinated to reach the herd immunity threshold is "the million dollar question."
"If we could get 70% of our population that actually got vaccinated, we could achieve herd immunity. That's a big if, and that's where it turns into hope," Nielsen said. "I hope that 70% of our population chooses to vaccinate, and if they don't, the potential of COVID being a more long-term virus is very real."
The main concern for Dr. Amy Oksa, a Dickinson pediatrician with Sanford Health, is that vaccine uptake among children will be low when the shots are approved for them. The U.S. Food and Drug Administration is due to consider approving emergency use of the Pfizer vaccine for children ages 12-15 in the coming weeks, but the authorization of use in children under 12 likely won't come for at least a few more months, Nielsen noted.
Oksa believes the adolescent uptake of the vaccine will mirror the willingness of adults to take it. She said parents who have declined the shot will likely do the same for their kids. There's some early evidence that the emerging variants of the virus spread more easily among children, which puts even more weight on adolescent vaccination rates in the herd immunity equation, Oksa said.
Dr. Stephanie Foughty, a family physician with Altru in Devils Lake, said parents' rejection of children's immunizations has increased across the board in recent years due to misinformation that spreads mostly on internet platforms. Foughty said she's "hopeful but nervous" about COVID-19 vaccination rates for children when the jab is approved for them.
"My hope is that science prevails and some of the misinformation that's out there is overridden by science, and ultimately that parents want to see their kids get back to normal," Foughty said.
The panel of doctors, which included state Field Medical Officer Dr. Joan Connell, stressed that the available COVID-19 vaccines are proven to be safe and effective, and eligible residents should get the jab unless they are allergic to a specific component of the vaccine.
Related posts