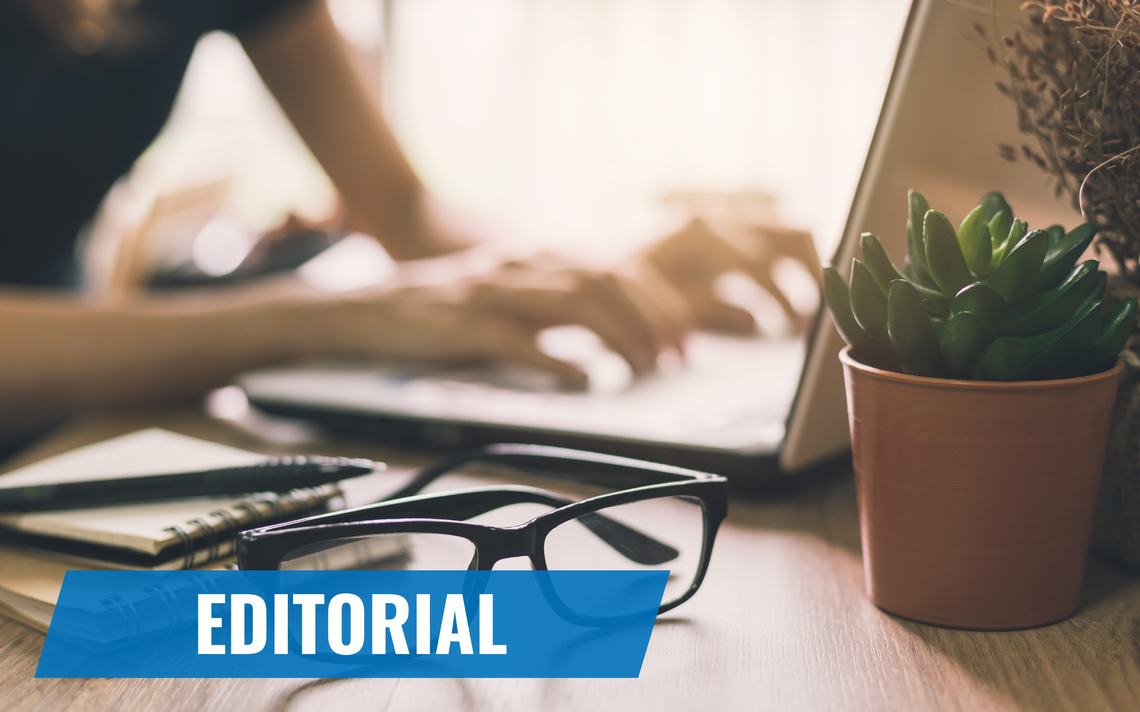 N.D. – North Dakota boosters love to tout the state's able workforce. We like to say that our most important asset is our people.
But do we really believe that? Are we making the investments to demonstrate that we're supporting workers and their families?
North Dakota falls woefully short in the important area of providing paid family leave. Every year, about 11,000 babies are born in the state, creating a constant need for child care. An estimated 62,000 North Dakotans serve as caregivers.
What do we do as a state to help these families? Very little.
There is no state effort to help provide paid family leave. In the absence of any state role, only 12% of companies offer maternity leave. Paternity leave is even rarer — just 6% of companies offer paternity leave.
Many North Dakota workers have no access to sick leave — which works against us in the midst of the coronavirus pandemic, when we're asking sick people to stay away from the job to stop the spread of the highly contagious virus.
We can and should do better than that. In fact, it's good for business.
Enlightened businesses that offer paid family leave benefits improve morale. In turn, that improves recruitment, retention, productivity — and it's good for the bottom line through increased profitability.
We have to remember that we live in a very mobile society. People move to find better opportunities. We live in an era when it's more important to chase skilled resume and certificate holders than to chase smokestacks.
A bill before the North Dakota Legislature would make it voluntary for businesses to offer paid family leave benefits. Freelance "gig" workers also could opt in by paying 6 cents of every $10 toward the fund. Someone earning $50,000 would pay $300 per year.
Any employee participating in the program could take up to 12 weeks of paid leave that would provide up to 66% of their weekly salary with a $1,000 cap per week.
To entice businesses to participate, the proposal calls for providing a tax credit equal to 20% of an employer's contributions on behalf of an employee, which would cost the state an estimated $5 million per biennium.
It's a creative proposal — but we're leery of backing even a voluntary program at a time when many businesses are forced to lay off workers as they fight for survival in the midst of the pandemic.
But the proposal merits further examination and should be the centerpiece of an interim legislative study taking an earnest look at what the state can do to improve its business climate from the perspective of worker recruitment and retention; workforce consistently ranks at the top of business concerns
Businesses that have adopted paid family leave programs find them to be a valuable tool for recruiting and retaining workers.
The catch is they're expensive. What is the cost to participating businesses? Is there a bigger, more holistic role for the state to play in workforce development? What tangible, strategic steps can North Dakota take to become a beacon for workers? Can the Legacy Fund, brimming with a $7.9 billion balance, help to achieve that?
Those are the kinds of questions North Dakota leaders need to be asking as we strive to make our state a better place to work and live. We're good at paying for infrastructure, but we can't forget the importance of human capital and must be prepared to invest in people.
Related posts