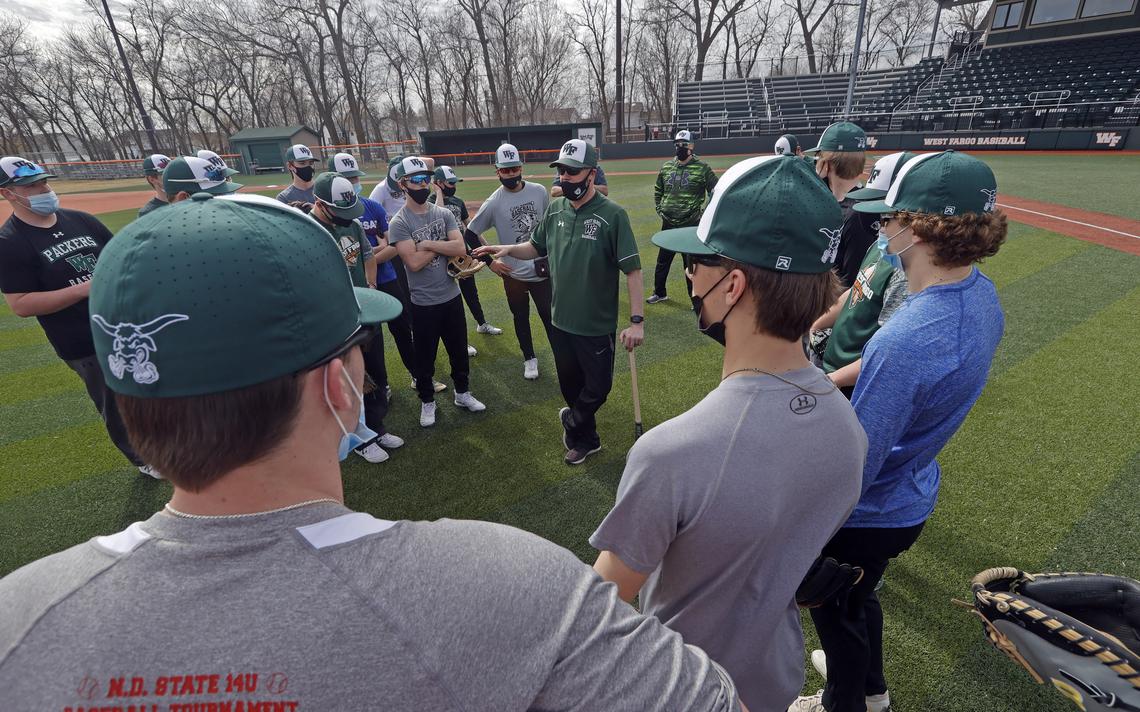 WEST FARGO, N.D. — The coronavirus pandemic threw the West Fargo and West Fargo Sheyenne baseball and softball teams an unhittable curveball last year.
It was lights out for both sports — two of six spring sports that were left without a high school season. The softball and baseball teams hadn't started practicing yet when their seasons, which were initially suspended, were canceled.
It was a long wait to get back on the field. Packers and Mustangs players and coaches finally completed the countdown two weeks ago.
"It's been a long time. I know we've all been waiting for it for a while and we've been putting in a lot of work," said Ashlyn Diemert, senior catcher for West Fargo's softball team. "It was super exciting to get back out there and start playing as a team again."
Related posts