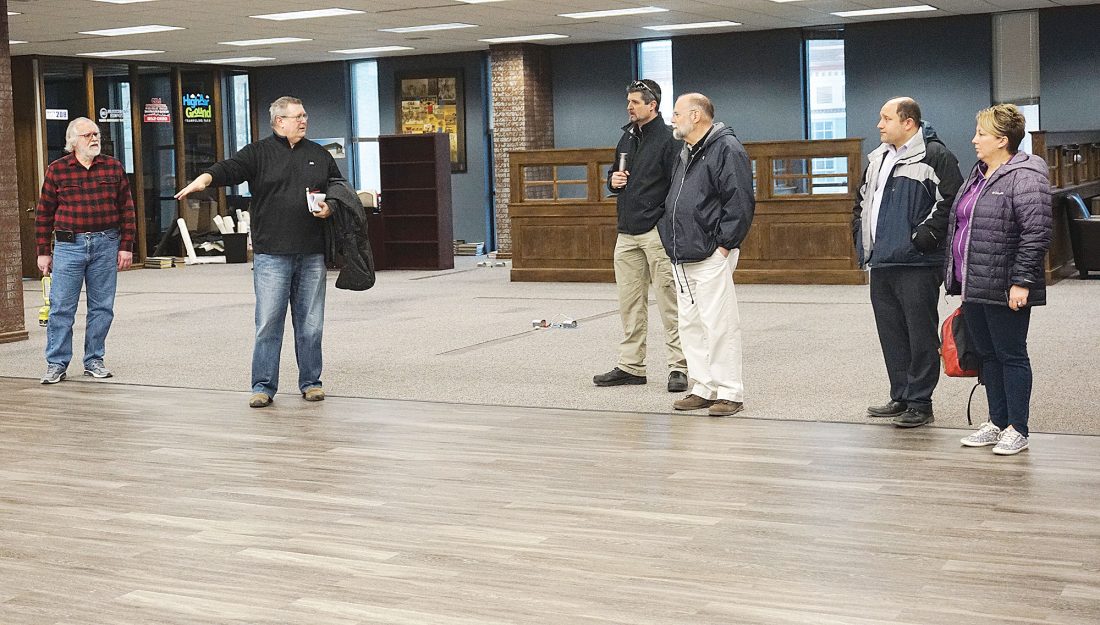 MINOT, N.D. – City staff have had input into space needs, and the City of Minot's architect is ready to move toward designing a remodel of the former Wells Fargo building into a new city hall.
The Minot City Council voted Monday to advance the project to the next step.
Eric Hoffer, project manager with JLG Architects, provided an update to accompany a detailed packet of information given to the council.
In visiting with staff, six items rose to the top that, if accomplished, would indicate a successful project, he said.
Those items were that City Hall should:
– be welcoming and encourage civic engagement.
– be a recruitment tool for top talent.
– foster collaboration among departments.
– be adaptive to changing technology and staff needs.
– be a user-friendly, one-stop shop.
Additionally, the project should stay within its $12.8 million budget and reflect the city's stewardship of taxpayer dollars. The construction cost in the $12.8 million budget is $7.37 million.
Design work is expected to continue into late summer, with construction documents then prepared to go to bid in October. Construction is anticipated to begin in November.
One option is to include the assessor's office, Community Development Department and Engineering Department, now located in the Public Works Building, in the new city hall. Hoffer explained the 45,000-square-foot Wells Fargo building lacks space for that option unless certain efficiencies can be realized. Option two would leave the Community Development and Engineering departments in their current locations.
Hoffer also explained that new equipment is being considered for Central Dispatch as it moves to the new city hall. This would allow for updated technologies and avoid disruption of service due to transition of equipment to a new building.
Council member Stephan Podrygula asked the architects to consider a request from the Downtown Business & Professional Association to include public restrooms in the building. He also suggested creating a secure and safe building; adopting environmental features such as a green roof with plantings or solar panels; and adding windows that open for ventilation.
Hoffer said green design and energy efficiency are being considered. Modeling is being conducted that will help determine which features can be supported by the budget.
Related posts