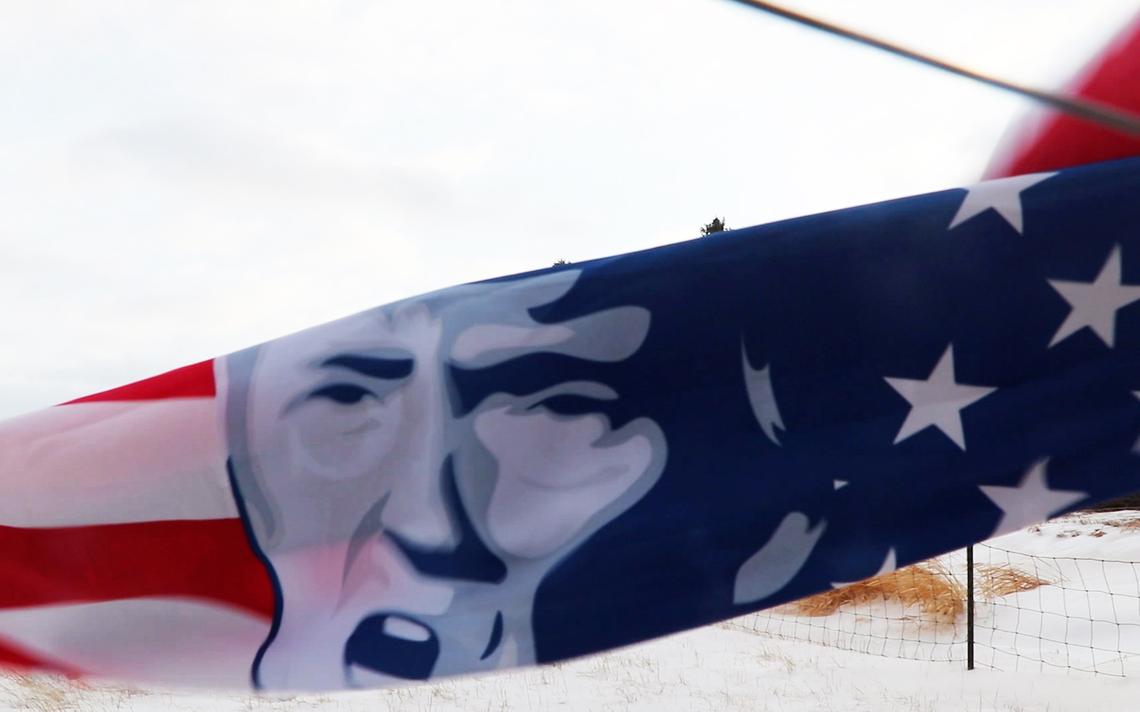 MINOT, N.D. — I'm about to tell you a very strange story about the goings-on in the North Dakota College Republicans.
First, I probably need to explain why you should care.
The College Republicans are woven into the governance structure of the North Dakota Republican Party. As part of an effort to reach out to younger voters, the NDGOP gave the CRs, and another group called the North Dakota Young Republicans, seats on the party's state committee. That committee decides the leadership and many of the policy directions of the NDGOP, and the candidates of the NDGOP govern the state.
If you control the leadership of the College Republicans, you control a seat on one of the most consequential committees in state politics.
Hold on to that thought for a moment.
Things are about to get weird.
The North Dakota CRs were supposed to reorganize this April, which is also when the one-year term of current chair Joy Dahlen expires (per a post on the NDCR Facebook page, she's running for re-election). Skyler Strand also wanted to run for a term as chair, with another student named Caden Wurzbacher running on his ticket for vice-chair.
Per documentation in a complaint they've filed with the national College Republicans organization, Strand and Wurzbacher reached out to Dahlen for information on how to run. Dahlen, though initially cooperative, ultimately informed them that the election had been moved to July.
According to the NDCR's current constitution, included in Strand and Wurzbacher's complaint, Dahlen's term ends this month. The constitution requires a reorganizing meeting and election of new leaders this April.
Also, the NDGOP's state committee, on which the NDCRs have a seat, is set to reorganize itself in June. That's expected to be a contentious meeting where an intraparty battle over control of North Dakota's dominant political party plays out.
That fact will seem even more important in a moment.
Dahlen, for her part, filed a rebuttal to Strand and Wurzbacher's complaint, and her defense is that they're using the wrong copy of the constitution. Dahlen says she and her executive committee passed a new constitution, and that it allows for the delayed reorganization and extension of her term in office.
Only, according to Strand, the NDCRs haven't elected an executive committee. Nobody ran for those offices last year, and while Dahlen was supposed to have appointed people to those seats, it's not clear if she has.
"As far as we know, it's only her," Strand told me, adding that Dahlen has cut off communication with him.
Did Dahlen pass these changes to the state constitution on her own? Is the existence of an executive committee a fact or a fiction? I have attempted to call Dahlen, and sent her text messages, including one asking specifically for the names of her executive committee. She hasn't responded to me.
According to Strand, the national College Republican organization is currently reviewing their complaint and Dahlen's response.
In the meantime, as I've mentioned in previous columns, there is a push by a faction of North Dakota Republicans, aligned ideologically with the Legislature's Bastiat Caucus, to take over control of various district committees. Each victory in that initiative gives this faction another seat on the NDGOP's state committee heading into the June reorganization at which new leadership, including a new state party chair, will be chosen.
One of the primary organizers behind the Bastiat-aligned effort is Minot-based activist Jared Hendrix. He was an outspoken supporter of Luke Simons, a Bastiat lawmaker expelled by the state House earlier this year over multiple incidents of harassment, and even organized the fundraiser for Simons' ultimately aborted legal challenge to that expulsion.
Hendrix is included in internal Bastiat Caucus emails which I have reviewed.
He has also been present for the drama at many of the recent district-level reorganizations where Bastiat-aligned leadership has been elected, and where censures for sitting Republican lawmakers have been passed over issues like voting against Bastiat-introduced bills, and voting to expel Simons.
And guess who is listed on Facebook as organizing events for the North Dakota College Republicans, under Dahlen's leadership? One Jared Hendrix.
I have called and sent a text message to Hendrix inquiring about the situation with the College Republicans. He has not responded.
The problem is not that Hendrix and his political movement are trying to change the leadership of the NDGOP, or that they've had a degree of success with it. We are governed by those who show up. Hendrix is a gifted organizer. He knows how to get people to show up.
The problem is that it's not a very transparent movement. The Bastiat Caucus keeps its membership a secret. District-level activists, clearly organized by Hendrix and pushing a Bastiat-aligned agenda, claim they aren't affiliated with the faction. And, with the College Republicans situation, we see a level of manipulation that's on-par with what you might see from some tin-pot dictator, not a participant in the American system of politics.
I asked NDGOP national committeeman Shane Goettle about the situation with the CRs. He declined to comment, other than to say "anyone who wants to re-organize, follow your rules."
Related posts