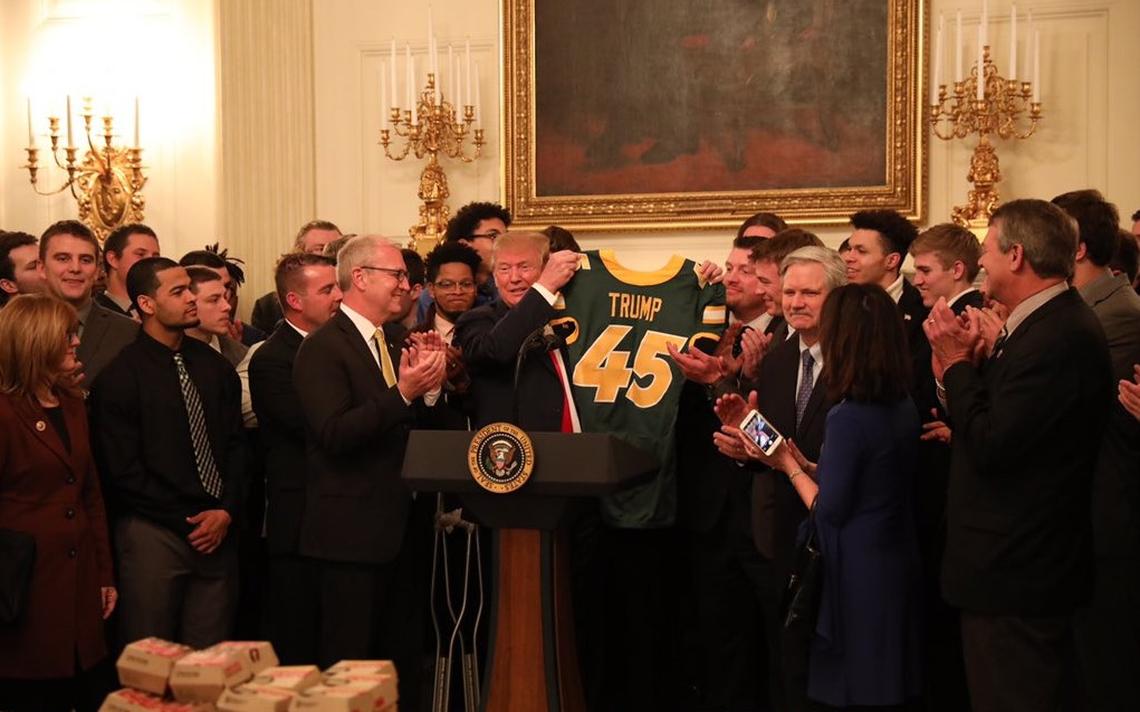 N.D. – President Donald Trump, putting politics aside for about 30 minutes Monday, welcomed the North Dakota State University football team to the White House with the flair of a comedian.
Trump was presented a Bison team jersey with the No. 45 (Trump is the 45th president) by starting quarterback Easton Stick. The jersey presentation essentially concluded an event in which Trump, reading mostly from a script, said on two occasions he watched most of the Division I FCS national title game between NDSU and Eastern Washington. The Bison won that game 38-24 in Frisco, Texas.
"You have a lot of fans," Trump said of the Bison.
Trump said it didn't take him long to invite the Bison to the White House after being contacted by North Dakota Sens. John Hoeven and Kevin Cramer. He talked to the team in the State Dining Room of the White House.
"They called and I said I actually saw the game," Trump said. "What Bison football has achieved is truly remarkable."
Predictably, he was briefed beforehand on how to pronounce the nickname.
"North Dakota State Bison, and that's with a 'z,' " Trump said. "They said, sir, make sure you say it with a 'z.' "
Related posts