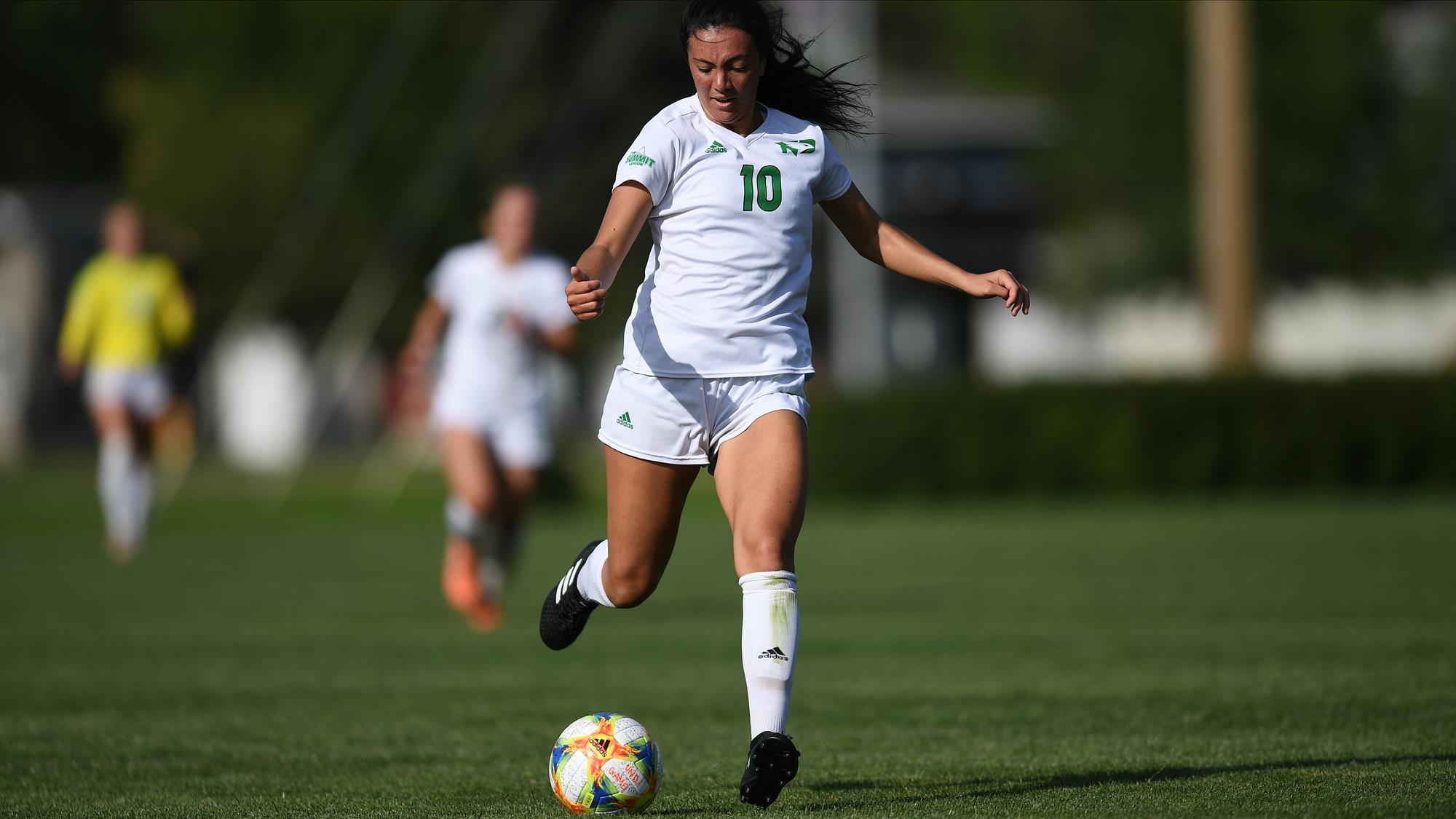 MINOT, N.D. – The University of North Dakota picked up a last-minute competition this week, scheduling an exhibition match at Minot State on Saturday, Jan. 30. Scheduled to kick-off at 10 a.m., the match will be streamed live on the NSIC Network.
Saturday marks the beginning of the Fighting Hawks postponed 2020 Fall season and will be their first match in 449 days since UND took on Denver on Nov. 7, 2019, at South Dakota State in The Summit League Soccer Tournament Semifinals.
North Dakota returns eight of its 10 top-scorers this season, including Mara Yapello, who tallied five goals and a team-high four assists from the outside wing. Beginning his fourth season in charge, gaffer Chris Logan welcomes seven newcomers this season, including three transfers. In each of the last two seasons, Logan has guided the University of North Dakota to new heights as the program has set its Division I record in wins the previous two seasons with nine in 2018 and 10 in 2019.
The host Beavers are no strangers to UND, playing at Bronson Field on Sept. 10, 2019, and falling to the Fighting Hawks, 8-0. UND recorded its 15th hat trick in program history during the match. Minot State closed 2019 with a 3-15 record.
For the latest news and updates on UND Soccer, visit FightingHawks.com. Follow the team on Facebook, Twitter, and Instagram @UNDsoccer.
Related posts