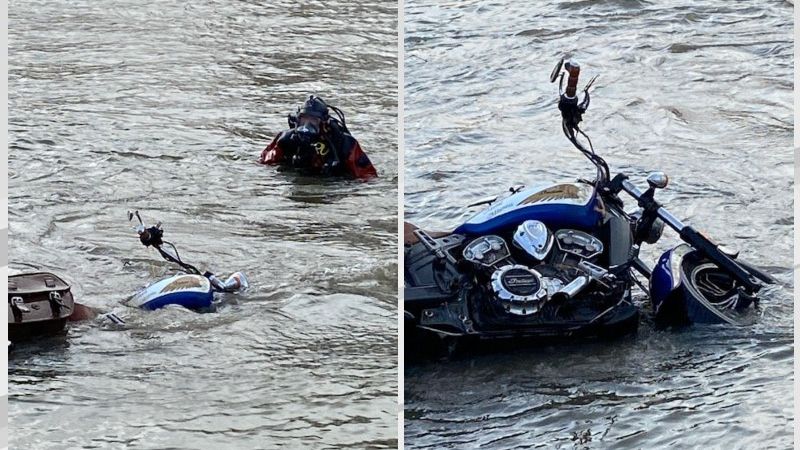 FARGO, N.D. – A routine, monthly training with Valley Water Rescue ended with Fargo Police solving a months-old theft case.
Monday's dive was meant to locate small items from the river, but the first diver found a motorcycle.
Using a tow strap and lift bag, a couple of divers were able to pull a 2017 Indian Scout motorcycle from the river.
Fargo Police were called and identified the bike as being stolen back in November 2020. Police were able to locate the owner and the divers got to meet the owner, who was surprised to see the bike again.
"We were able to return the motorcycle to its rightful owner and close a months old case, so we'll call that a successful training," Valley Water Rescue posted on their Facebook page.
Related posts