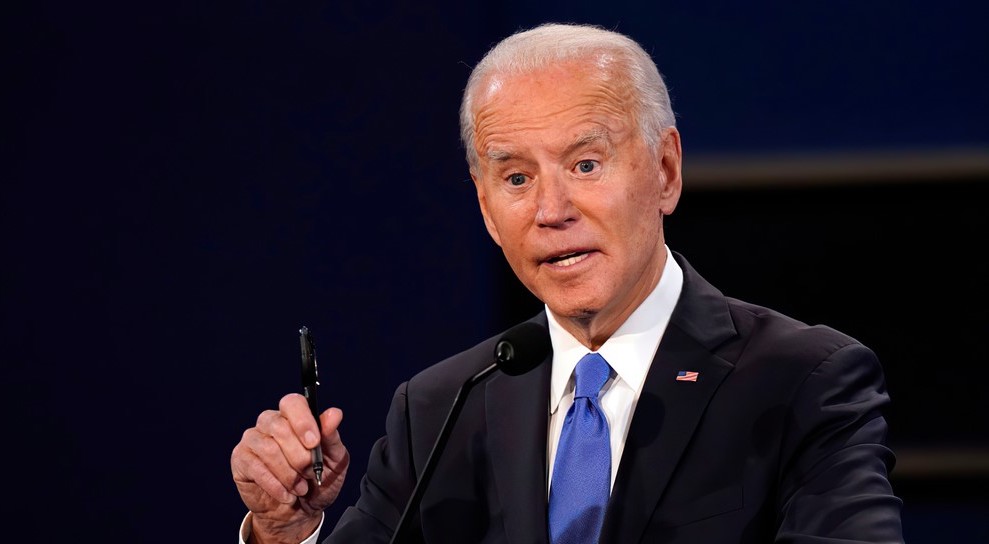 The White House is spitting mad and lashing out after Americans didn't line up in sufficient numbers to get the jab, and the full force of the regime is coming down on states were freedom has prevailed over Faucisim.
With desperation giving way to political vengeance, the Biden regime went into attack mode.
Over the last week, Biden and his cadre of authoritarians have made it clear that they are prepared to wage total war against holdouts who haven't received "the jab" with the dispatching of operatives to go door-do-door to coerce vaccinations
With the government now mobilizing to target American citizens as enemies with technologies perfected on foreign battlefields, the demonization campaign against the unvaccinated and especially those in red states is picking up steam.
On Friday, Biden's White House COVID-19 Coordinator Jeffrey Zients, a longtime Democrat party hack pointed the finger at Florida Governor Ron DeSantis, a man whose successful management of the virus while protecting civil liberties and the economy has infuriated the left.
During the morning COVID briefing, Zients indirectly lambasted DeSantis by serving up the claim that 20 percent of the nation's new cases occurred in the Sunshine State, a stat that will be used to gin up hysteria and feed resentment towards the potential 2024 GOP candidate.
According to Zients; "Just four states accounted for more than 40 percent of all cases in the past week, with 1 in 5 of all cases occurring in Florida alone,"he told reporters.
"We will likely … continue to experience an increase in COVID cases in the weeks ahead, with these cases concentrated in communities with lower vaccination rates," He added.
The authoritarian cult of masks exploded in fury last week after DeSantis began offering merchandise on his campaign mocking hallowed demigod Dr. Anthony S. Fauci with a beer cooler emblazoned with "Don't Fauci My Florida," an unforgivable act of sheer blasphemy.
The determination by the regime and its corporate and private enforcers is now entering dangerous territory with the rhetoric out of the White House becoming increasingly bellicose toward areas that can accurately be described as Trump country.
Biden is now on the cusp of being the most divisive Democrat president since Jefferson Davis led the breakaway states of the Confederacy during the Civil War era.
With the White House and its allies pushing the issue, Democrat-controlled areas are already moving back to reimposing mask mandated, led by Los Angeles, Las Vegas, and Kansas City with many more to follow if the politicized CDC again updates its guidance which is increasingly possible.
Fortunately for Floridians, DeSantis took advantage of the brief intermission in COVID hysteria to ban local governments in his state from reimplementing the tyrannical mask mandates which will prove frustrating to Democrats who seek to break him in the coming months.
Related posts