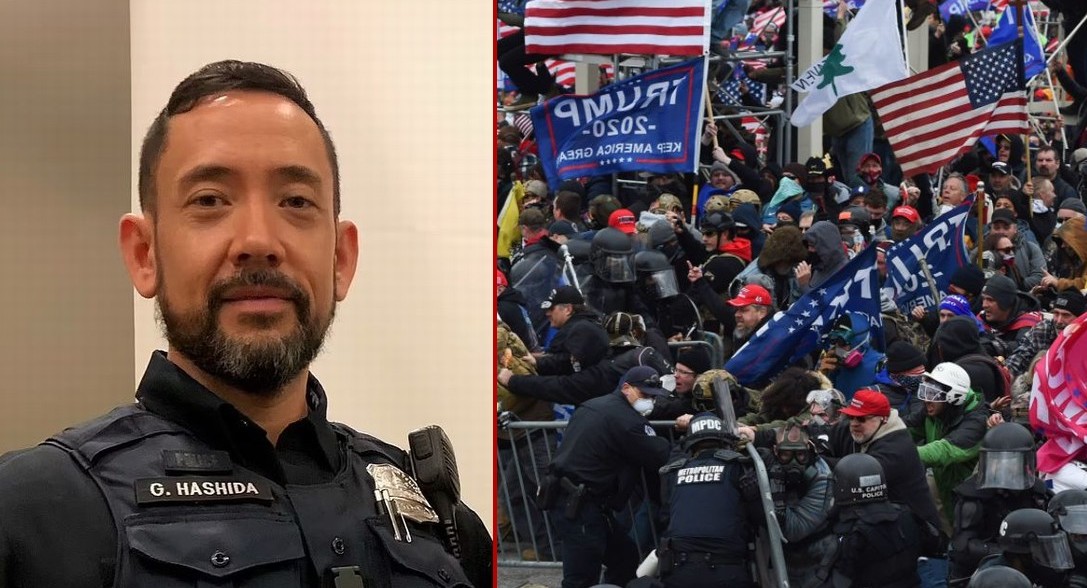 Bismarck, N.D. – "MPD Officer Gunther Hashida, a veteran of the force who joined in May 2003 and assigned to the Emergency Response Team within the Special Ops Division, was found deceased at home on July 29, the dept says," he continued.
The officer's death is the third reported suicide connected to the January 6 events. The Daily Mail reported on the breaking news.
"It's unclear how he killed himself and his family have not attributed his death to the riot on January 6," the Daily Mail reported. "He leaves behind a wife and three children."
Earlier police officer deaths attributed to suicide include Jeffrey Smith, a 12-year veteran of the force, and Howard Liebengood, a Capitol Police officer who is also said to have died by suicide after being on duty on January 6.
Officer Brian Sicknick was lain in state after his tragic death following the Capitol Riots. The Medical Examiner determined that he died from natural causes.
Capitol Police Officer Brian D. Sicknick had multiple strokes hours after sparring with a pro-Trump mob during the Jan. 6 riot and died of natural causes, Washington's medical examiner said on Monday."
"The determination likely complicates the Justice Department's efforts to prosecute anyone in the death of Mr. Sicknick, 42; two men have been charged with assaulting him by spraying an unknown chemical on him outside the Capitol."
"But the autopsy found no evidence that Officer Sicknick had an allergic reaction to chemicals nor of any internal or external injuries, the medical examiner, Dr. Francisco J. Diaz, told The Washington Post, which first reported his finding."
The New York Times originally reported that Sicknick had died due to "brain injuries he sustained after Trump loyalists who overtook the complex struck him in the head with a fire extinguisher, according to two law enforcement officials."
Related posts