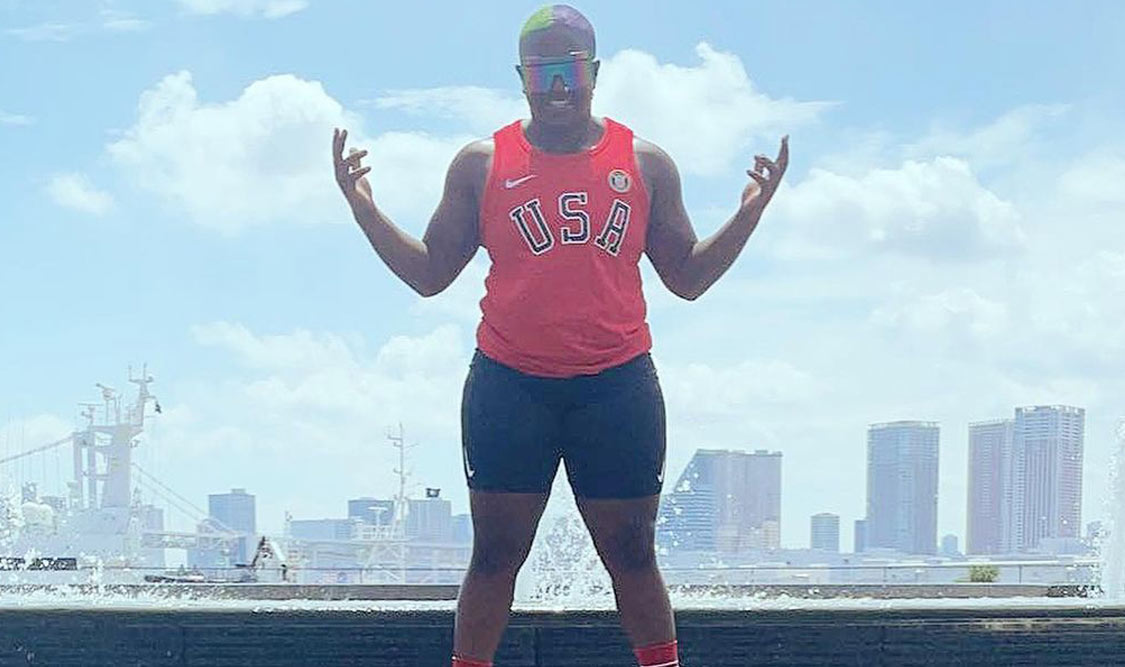 Bismarck, N.D. – While celebrating a silver medal at the 2020 Tokyo Olympics, Raven Saunders, an American track and field athlete, now faces extremely sad news.
Her mother, Clarissa Saunders, has died.
The 25-year-old's coach Herbert Johnson confirmed the news on social media. According to Johnson, Clarissa died in Florida at an Olympic watch party.
Raven, a native of Charleston, South Carolina, has been a star track and field athlete for years.
She went to her first Olympics in 2016 where she placed fifth in the shot put, and though she struggled with her mental health post-Olympics which translated to her performance in track and field, she strived to become her best self.
And her best self appeared during the 2020 Tokyo Olympics where the world took notice of her talents and personality.
She tossed 64 feet 11¼ inches to win silver in the women's shot put all while wearing a Hulk face mask.
During the medal ceremony, Raven, who is outspoken about mental health, racism, and inequality, held her hands in an X as a symbol of support.
"Shout out to all my Black people. Shout out to all my LGBTQ community. Shout out to all my people dealing with mental health," she said.
Now, as the IOC is currently investigating her gesture, Raven must also deal with the sudden loss of her mother.
Raven shared the news on Twitter along with a video of her mother and sister Tanzania Watson who were interviewed as they cheered her on from the US.
Clarissa said "not being there is a bummer, but hey, we're cheering from here … and she knows we're here cheering for her."
"My mama was a great woman and will forever live through me. My number one guardian angel. I will always and forever love you," Raven wrote in response.
Related posts