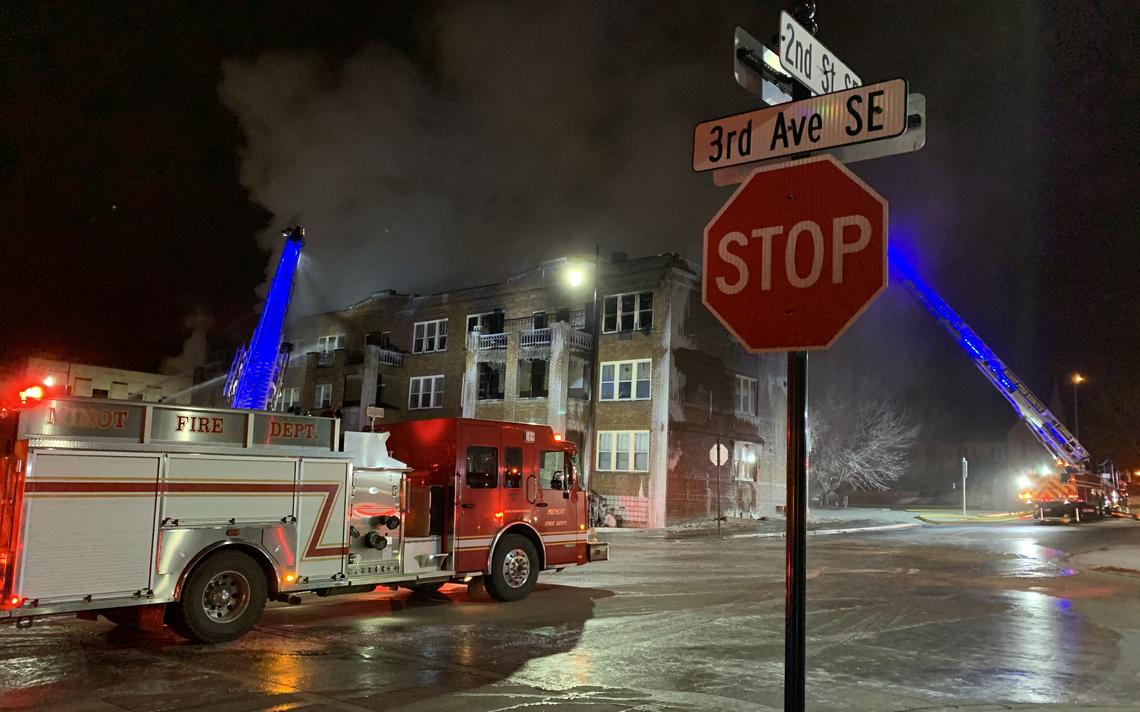 MINOT, N.D. — Arson is not suspected in a downtown Minot apartment building fire last week that left more than 30 people displaced.
Minot Fire Marshal Dean Lenertz said Monday, March 2, that the cause is "undetermined," although they were still processing a lot of information.
"Due to the compromised integrity of the structure, it's been very difficult for the investigation team to determine a direct cause," Lenertz said.
However, he did report the Feb. 26th fire started in a first-floor apartment and spread to other sections of the 1916 structure that had 28 apartments.
The building, which has been destroyed, has been deemed unsafe to enter and turned back over to the management company.
Related posts