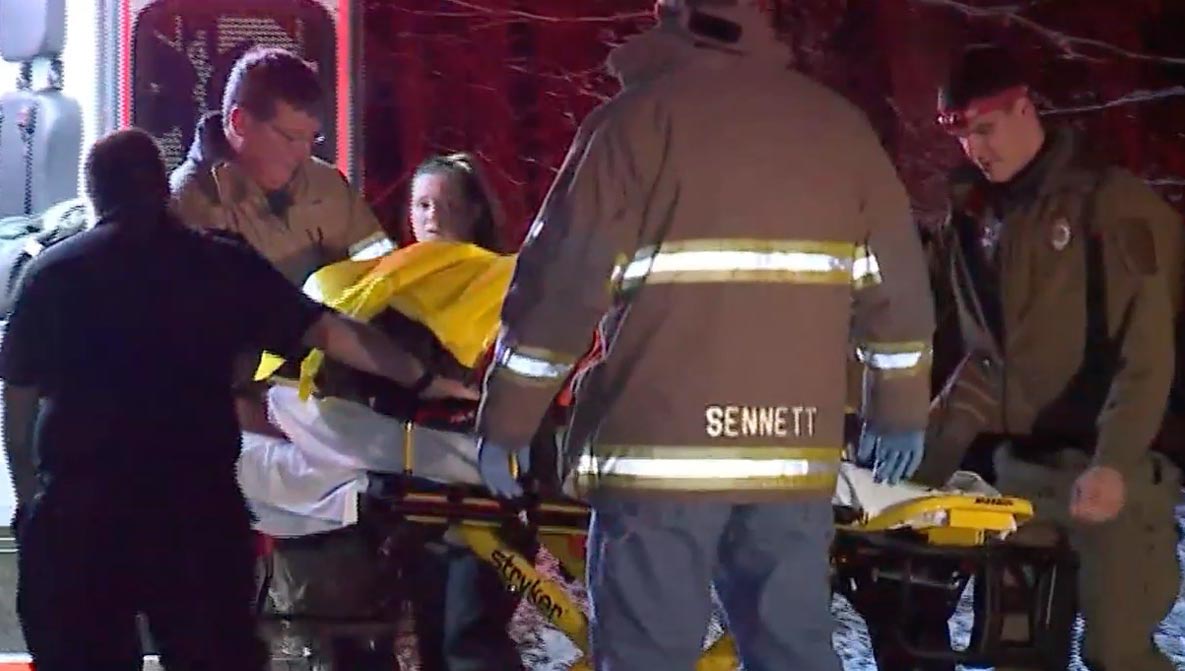 A father, 58, and daughter, 13, were found alive after their small plane went down in a heavily wooded area of Luzerne County, Pennsylvania Sunday night.
Miraculously the two survived the plane crash and nearly five hours in the wilderness as crews frantically searched for them.
The father-daughter duo took off from Wilkes-Barre/Scranton International Airport Sunday. Not long after, the FAA contacted the state police around 8:40 p.m. about a plane that dropped off the radar after a rapid descent.
Officials were able to establish a general search area, but needed extra help. They called in the United States Air Force who assisted with pinging the father's cell phone and his daughter's iPad to get a better location.
They were in luck because the iPad led search crews directly to the father and daughter.
When officials arrived at the crash site, they found the father cuddling his daughter to help her stay warm. They were both suffering from hypothermia.
"They were very scared at first. Dad was extremely scared, when I first approached thinking there was an animal or something approaching his daughter," Sergeant John Richards of the Pennsylvania State Police said.
"We explained who we were that we were there to help. And immediately they start talking to us and were cooperative the whole way. They helped us every which way they could."
Sgt. Richards, who said he's never seen survivors of a plane crash in his 28 years of service, called the rescue a "miracle."
Both were taken to the hospital for treatment. The cause of the plane crash is still under investigation.
Related posts