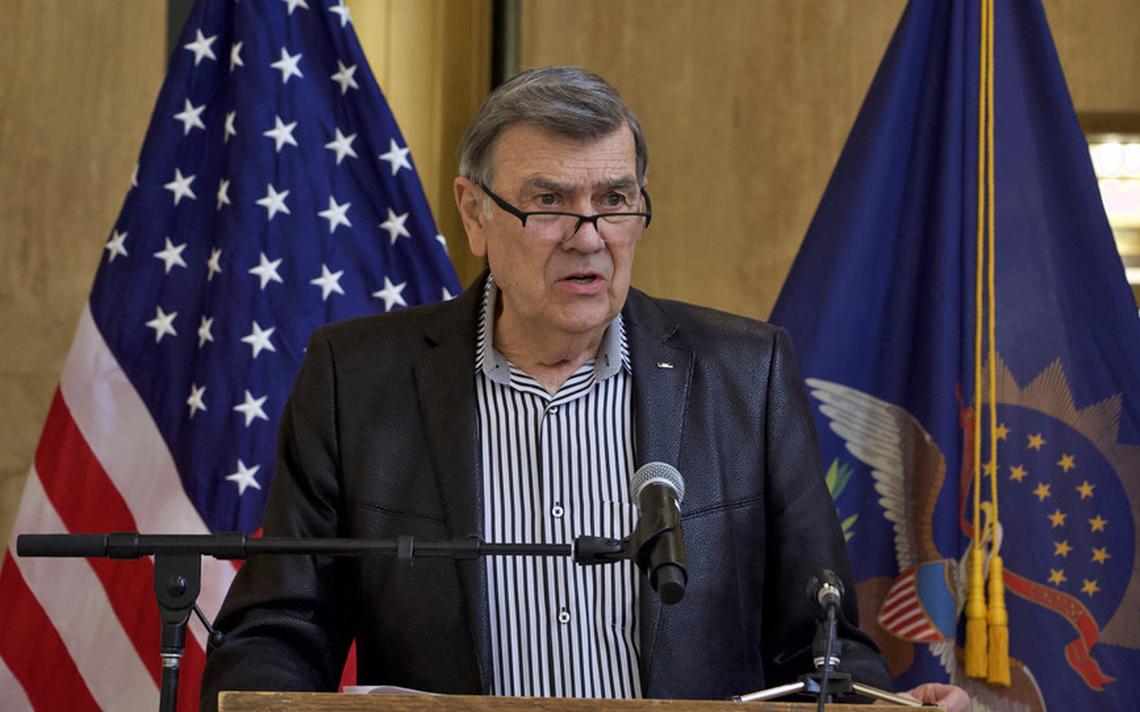 BISMARCK, N.D.— A newly formed group of North Dakota residents wants to raise the threshold for amending the state constitution, citing the ease and frequency with which the founding document can be changed through initiated ballot measures.
Representatives from Protect North Dakota's Constitution announced Tuesday, April 13, the organization submitted a petition for approval from the Secretary of State's office to address the perceived problem through a constitutional measure of their own.
Under state law, constitutional measures can pass with a simple majority vote — a bar the group believes is too low. The measure introduced Tuesday would raise that requirement to 60% of the voters in an election. The proposal would also mandate that only a single subject can be addressed in a constitutional ballot measure.
"In North Dakota, we have almost trivialized our constitution by allowing it to be modified with only 50% plus one vote," said retired North Dakota Adjutant General and committee co-chair Mike Haugen, noting the requirements for amending the U.S. Constitution are much more stringent.
Haugen and co-chair Jeff Zarling said their effort comes after several successful constitutional measures passed in recent years, including one that established the state Ethics Commission in 2018. Pro-marijuana advocates are attempting to put a measure on the ballot next year that would cement recreational pot legalization in the constitution.
Haugen and Zarling note their push to raise the requirements is not a reaction to any ballot measure in particular, but committee members denounced previous initiatives that were propped up by out-of-state donors. Zarling said his group has not yet taken a position on accepting out-of-state donations, and he declined to say how much money they have raised so far.
The committee, which has 41 sponsors from around the state, estimates it will need to gather between 35,000 and 40,000 signatures to get their measure on the ballot. The final number of required signatures — equal to 4% of the state population — won't be known until the results of last year's census are released.
If the organization's petition is approved by Secretary of State Al Jaeger, promoters will have one year to get the necessary signatures. Zarling said the group intends to use a mix of volunteer and paid signature gatherers, but the organization doesn't yet know if it's shooting for the primary or general election ballot, a spokeswoman said.
Voters last year overwhelmingly rejected a measure backed by the Legislature to give lawmakers a say in approving constitutional initiatives. Opponents of that measure said the voting public isn't interested in giving away their control to change the constitution.
North Dakota Voters First, the group behind a multi-issue election reform measure that the state Supreme Court barred from the ballot last year, came out against Haugen and Zarling's proposal.
"North Dakotans want to participate in state policy making when legislators can't or won't," said Carol Sawicki, chair of North Dakota Voters First. "Why would citizens vote to make it more difficult for themselves? And why would big business and big oil want them to? This could be seen as a big business power grab."
Related posts