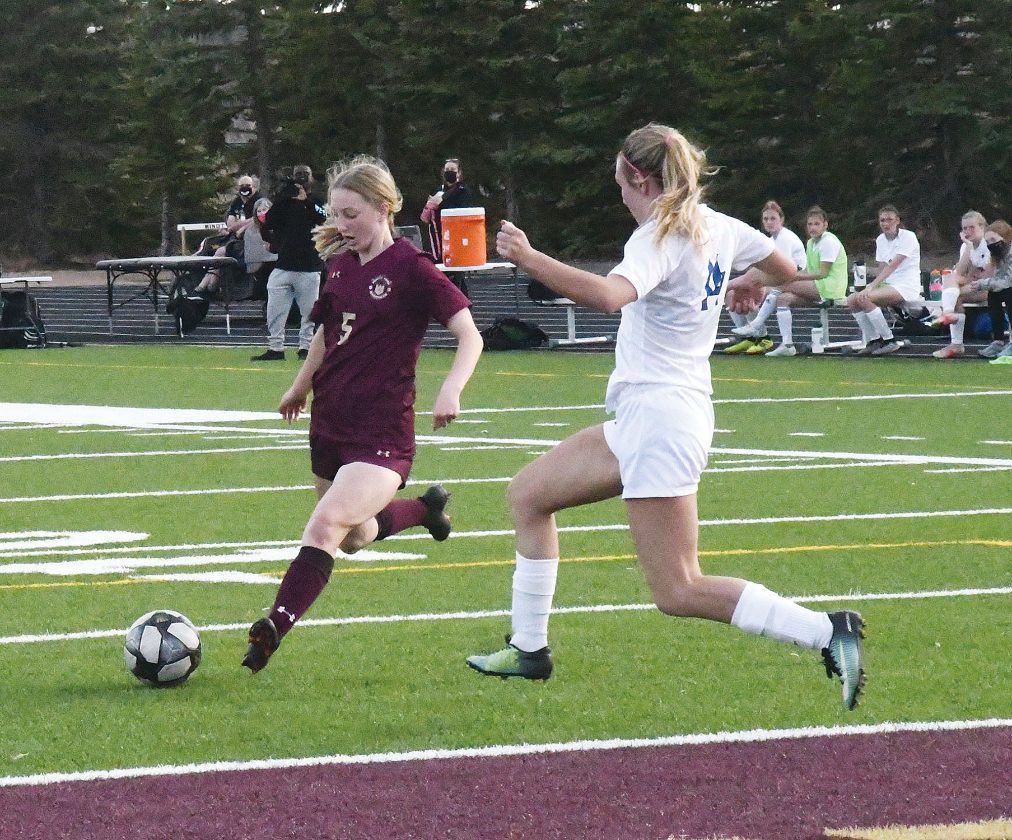 MINOT, N.D. – Coming into Friday night's home match against Jamestown, the Minot Majettes (6-0) have outscored their opponents by a whopping total of 39-2 this year. As it turned out, the visiting Bluejays were just Minot's latest victim during this dominant stretch.
It did not take Minot very long to get on the board for its first goal. Less than six minutes in, freshman midfield Emerson Perrin found the back of the Jamestown net courtesy of an assist from Maciee Buke. Shortly after that, Perrin scored again to make the game 2-0 in favor of the Majettes.
Senior forward Lainey Sandberg, fresh off of her four-goal effort in Tuesday's game, converted on an attempt from long range to extend Minot's lead to 3-0. She was assisted on the play by junior Morgan Perrin, who collected her second assist on the night.
With 3:23 to go before intermission, Minot's offense struck again as Maciee Burke got involved offensively with the evening's fourth goal. By the half, MHS enjoyed a comfortable 4-0 advantage. Minot tacked on another four goals in the second half to salt away its second home shutout of the week at Duane Carlson Stadium.
Next up on the schedule, Minot plans to host Mandan on Tuesday evening at 7:30 p.m.
Related posts