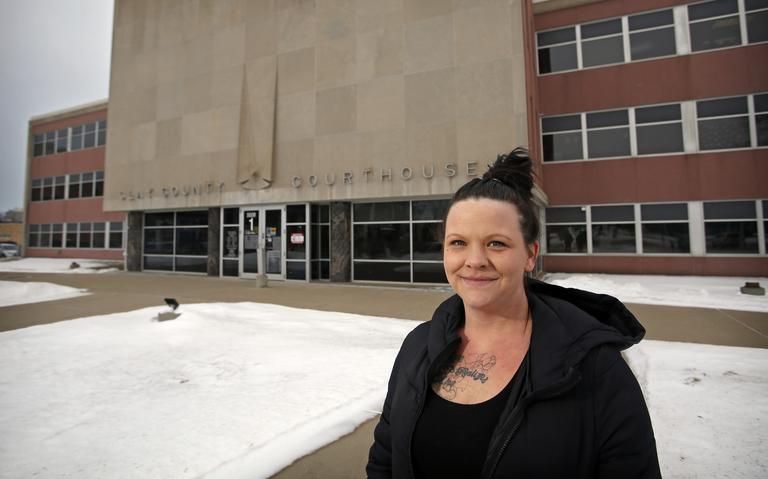 N.D. – For the first week in 2020, North Dakota court records could be accessed for free with the click of a mouse from any computer in the world.
State Supreme Court Justice Jon Jensen shut down access Jan. 7, 2020, after media reports revealed millions of documents potentially contained sensitive information that was supposed to be redacted — like Social Security numbers, birth dates and credit card numbers. The order intended to increase transparency and public access unintentionally made sensitive information available to the world.
It's likely remote access to court records will not return, said Cass County Judge Steven McCollough. Who chairs the North Dakota Supreme Court services and administration committee.
The committee has met numerous times over the past year to find a way to keep private information safe while making sure the public has access to open court records.
"Computerized records is a hard issue," McCollough said. "We're just entering into such a new area, and I think all forms of government are struggling with it."
The committee likely will make a recommendation to the Supreme Court in late summer or early fall on how to proceed, McCollough said. The most probable scenario is courts will continue using the previous system: allowing the public to access documents via computer terminals at courthouses.
"Anyone has access to those court records, but they need to go down to the courthouse to access them," he said. "That is kind of the route we are going now. We'll see if we continue on that route."
North Dakota started digitizing its court records for all counties in April 2011. Before the pandemic, at least one courthouse in each county had a public terminal for looking at public court documents.
The North Dakota court system hoped to eliminate artificial barriers and be more transparent by opening access to records at home, State Court Administrator Sally Holewa told The Forum. People may have to drive a distance to access court terminals, which takes time out of their day. Some may not have a vehicle or the time to do that during business hours.
Courts typically will email documents if requested. Open records requesters have had to rely on that method more than ever during the coronavirus pandemic after courthouses shut down those terminals to prevent the spread of COVID-19.
SayAnythingBlog.com founder Rob Port, a Forum Communications Co. columnist, started reporting that sensitive information was viewable through remote access of court documents. Access to court documents from home raised questions about why so much private information was available online and who was responsible for redacting that data.
North Dakota has a culture of transparency, and that includes the court system, McCollough said. A statute must specify if records are not public.
"We don't want to turn the courts culture into one of being, you can't look at court records unless you have some sort of a reason," he said. "They are presumed to be open."
Parties who file documents — prosecutors, law enforcement, plaintiffs and defendants — are responsible for redacting sensitive information, Holewa said. If a party sees information is not redacted but feels it should be, it's on them to request the redaction.
Court clerks are not allowed to redact the information, but even if they were, there is not enough staff to go through all of the documents currently in the system, she said. District courts in North Dakota process 225,000 pages a month, which equals about 2.7 million documents a year, she noted.
Do the math, and that's almost 27 million pages clerks would have to look at and redact.
"In my mind, it is an impossible task," she said.
The court system recognizes there was a "widespread disregard to privacy," Holewa said. Hopefully, she added, the snafu made people who file court documents realize they have to be more careful.
McCollough acknowledged it is easier for companies to access data on people when it is available online, or for a neighbor to look at divorce papers on a computer instead of driving to the courthouse. Those are a few examples of competing interests: transparency versus privacy.
"That's why I think it's been so difficult," he said. "There are legitimate interests on all sides of this."
On top of that, there are no examples to look at, he added. North Dakota was ahead of the rest of the country in making court records available from home keyboards.
The Supreme Court still wants to remove barriers to accessing court documents while ensuring private information is kept confidential, Holewa said. For now, "there is not a clear path forward," she said.
The committee has been divided on how to achieve that goal, Holewa said. It met last week to discuss charging money for access, but there were enough issues to dissuade the committee from that path, McCollough said.
It could take years or decades to solve this dilemma, he said.
"Almost everything the court deals with is a balancing act," Holewa said. "I think right now we haven't struck the right balance."
Related posts