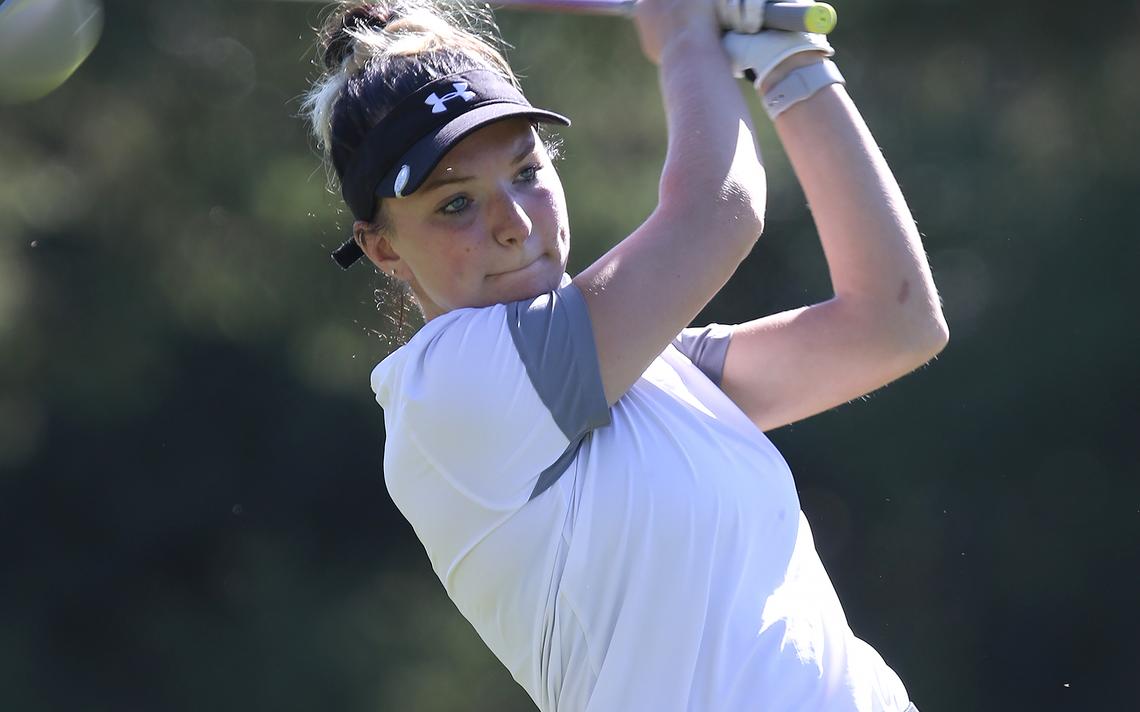 MINOT, N.D. – Thanks to a couple of good putts and some steady strokes Blue Jay girls golf is headed back to the Class A state tournament in 2020.
The Jays were in a three-way tie for fifth place at Monday's West Regional Invite at Souris Valley Golf Course in Minot. The tie-break came down to individual round scores.
Olivia Sorlie ended with a 102 to help the Jays edge out Bismarck High for the No. 5 spot. The Demons earned the sixth-place tie break to round out the six West Region teams who will be competing at state, which will be held back at Souris Valley on Oct. 5-6.
Bismarck Century and Bismarck Legacy will be joining the Blue Jays and Demons at the state tournament. Mandan will also travel to Minot after finishing the regional with a team score of 357. Williston High School took the fourth team spot carding a 363 on the day.
"Overall it was a pretty steady day," said JHS coach Tracy Gustafson, who was named the West Region Coach of the Year. "We did have a few hiccups on some holes but what I did see was a good recovery after that. We didn't let those ugly holes take over our whole round. The composure overall was really steady."
Only three strokes separated the top-five Blue Jays.
Kyra Vogel led the Jays with a 90, just two strokes ahead of senior teammate Lauryn Hibl. Bria Nieswaag and Lauryn Hibl were in the low-90s as well, each ending at 93.
"We know that we are capable of doing even better than that, we just really need to grind out the mistakes and fine-tune some short game things," Gustafson said. "Now that we have an idea of what their greens are like, we know what to focus on this week in practice."
Last season Jamestown carded a 380 to finish sixth at the WDA invite with Vogel (88) leading the way. The Blue Jays turned in a team score of 763 to finish eighth at the 2019 Class A state girls golf tournament. The Jays return four of their top-five golfers in Vogel, Hibl, Wolsky and Nieswaag.
"My goal this year is to just improve upon last year, especially coming in with a lot of our same girls," Gustafson said. "Our season best this year is 344 so it is kind of nice to keep that in mind and have that be our goal heading into state because we know that it is doable this year."
Related posts