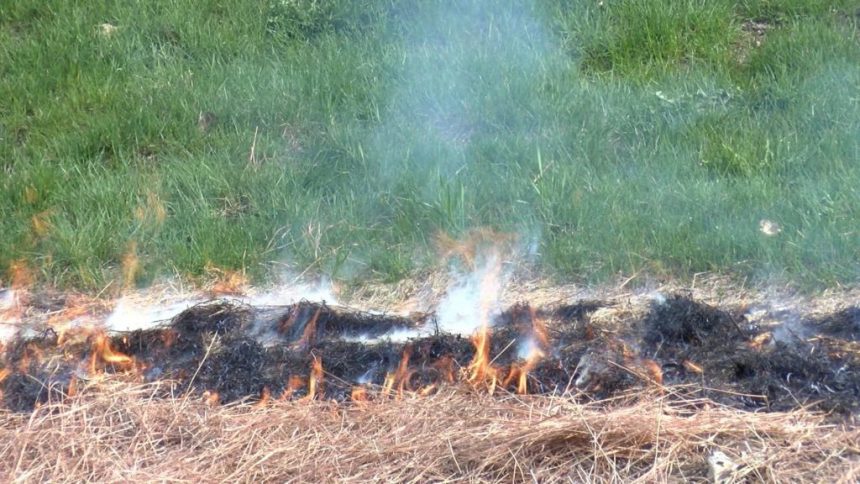 N.D. – I'm from California, and droughts are no stranger to me. When I moved to North Dakota over seven years ago, I would have never guessed that I would run into some of the same kind of things I left behind – like fires. Here in North Dakota, we have been in a drought for more than a year and it is expected to last but some say they're hopeful that wetter conditions are on the way. Hydrologists say the moisture expected through summer will not be enough to reverse some of the damage that has already occurred – according to KFYRTV. Obviously, North Dakota growers are feeling the effects of the absence of rain. This dryness that has stuck around, and the frequent high winds we getting rolling in from time to time could result in out-of-control fires.
There are Burn Ban Restrictions and Fire Danger Maps set up to keep you up to speed on fire conditions – You can check it out daily at ndresponse.gov. The Burn Bans, of course, is there to keep us all safe, and according to KFYRTV in Minot, North Dakota – Ward County Dep. State's Attorney Todd Schwarz explains that the sheriff's office has not yet had too many issues with any violations so far this year. He went to say "that most people respect the Bans and treat them with dignity" 
Mother Nature can also be dangerous. This summer, wildfires burned through Spain, floods devastated parts of the Midwest, and a huge hail storm blew through Mexico. As global warming continues, these kinds of events are likely to become more common, although they may not become more predictable.
Modern ability to forecast the weather came about during the Cold War. Rockets and satellites sent back pictures of the planet from space. These images revealed that the Earth had "bands and whirls and vortices that stretched thousands of miles," wrote Hannah Fry in a 2019 New Yorker article. While meteorologists can provide a basic weather snapshot—whether to carry an umbrella or ditch the raincoat for short sleeves—extreme-weather events like heat waves, droughts, tornadoes, and hurricanes are harder to forecast. "Our long-range predictions rely on an assumption that the future will be similar to the past," wrote Fry. "Lose that, and we lose the tools that have allowed us to prepare for such eventualities."
As the Earth continues to get hotter, climate change is likely to bring more hard-to-predict occurrences. But as historically unusual weather happens more often, people are getting used to it. Direct evidence of climate change—extreme heat, for example—is seen as normal. That may make it hard for people to grasp how much climate change is affecting the planet, according to a study published in the scientific journal PNAS.
To find out more about how weather works, Stacker consulted Weather.com, NASA, the National Oceanic and Atmospheric Administration (NOAA), and news sites to answer 51 common weather questions. Click through to find out what a haboob is or why lightning strikes.
Related posts