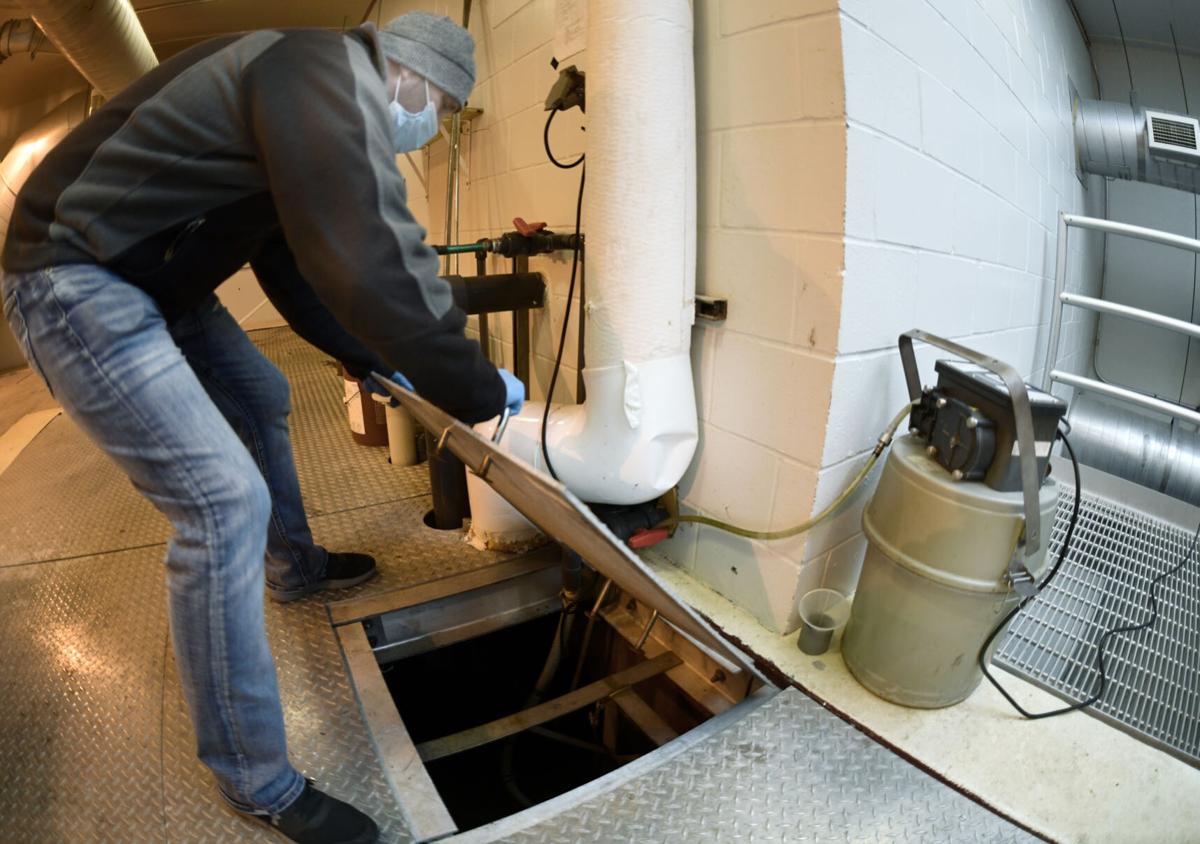 N.D. – North Dakota lawmakers have left in doubt the future of a nearly yearlong COVID-19 wastewater study by intending federal money keep the project going but not designating funds to do so.
The lab analysis of the prevalence of the coronavirus in cities' wastewater would need about $750,000 to run beyond next month to the end of the year, according to state Department of Environmental Quality Director Dave Glatt. The state's next budget cycle begins July 1.
"It's kind of a very interesting stage right now because they're really refining the methodology to identify the (coronavirus) variants in the wastewater, and so we'd like to keep it going a little bit longer," Glatt said. Variants are mutations of the virus that have been surfacing around the globe, including in North Dakota.
The 2021 Legislature included intent language in the department's new two-year budget that environmental officials "use federal COVID-19 relief funds or any funds" for the testing.
But lawmakers didn't appropriate any funding for the study.
"It's kind of a mixed signal," Office of Management and Budget Director Joe Morrissette said.
Environmental Quality sought funding in two bills but did not get approval.
Funding could come from the $1.89 billion in coronavirus aid North Dakota is set to receive from the federal American Rescue Plan, Morrissette said. But no guidance has yet been issued for using the money. The Legislature intends to meet to divvy up those funds in the future.
Environmental Quality would need legislative approval for the authority to accept and spend federal money for continuing the study.
Rep. Jeff Delzer, R-Underwood, who chairs the powerful House Appropriations Committee, said there is "no direct" appropriation for continuing the study, but "if they can find federal money to do it, fine." He acknowledged Environmental Quality could pursue the incoming Rescue Plan funds, "or maybe they don't do it (the study)."
Delzer said a number of lawmakers, including himself, opposed the study. He said wastewater testing is "a little invasive," and he has heard of a building told to lock down, but "whether it's true or not, I don't know."
Glatt said he's "not aware of any" such instances or directives to shut down buildings.
"The way our sampling is set up, you cannot identify a building," he said.
Wastewater testing has been conducted at the State Penitentiary in Bismarck and at residence halls at North Dakota State University in Fargo, where students were asked to get tested after a spike in coronavirus levels.
Rep. Jon Nelson, R-Rugby, who worked on the Environmental Quality budget, supports the testing, which can be an earlier indicator of active COVID-19 cases than testing of people.
"It just makes so much sense to do it, in my opinion," Nelson said.
He and Delzer said they thought carryover CARES Act coronavirus aid would continue the study, but the Tribune confirmed with Morrissette, Environmental Quality and the Legislative Council that no money was specifically set aside for it.
The study began last July with $65,000 in federal CARES Act money and was expanded last fall with $675,000 of the aid repurposed. Wastewater samples are delivered to NDSU for lab analysis of the virus' genetic material, measured as millions of viral particles per person per day. Six cities said no to participating due to staffing reasons or residents' worries of perceived intrusion.
Glatt said Environmental Quality is "looking at working more collaboratively" with the state Health Department on data from the study, and that the testing "definitely can tell us what's going on in a community."
"They've done a really good job of either mirror-imaging what's going on with clinical (testing) or predicting what's going to happen in the future," he said.
Related posts