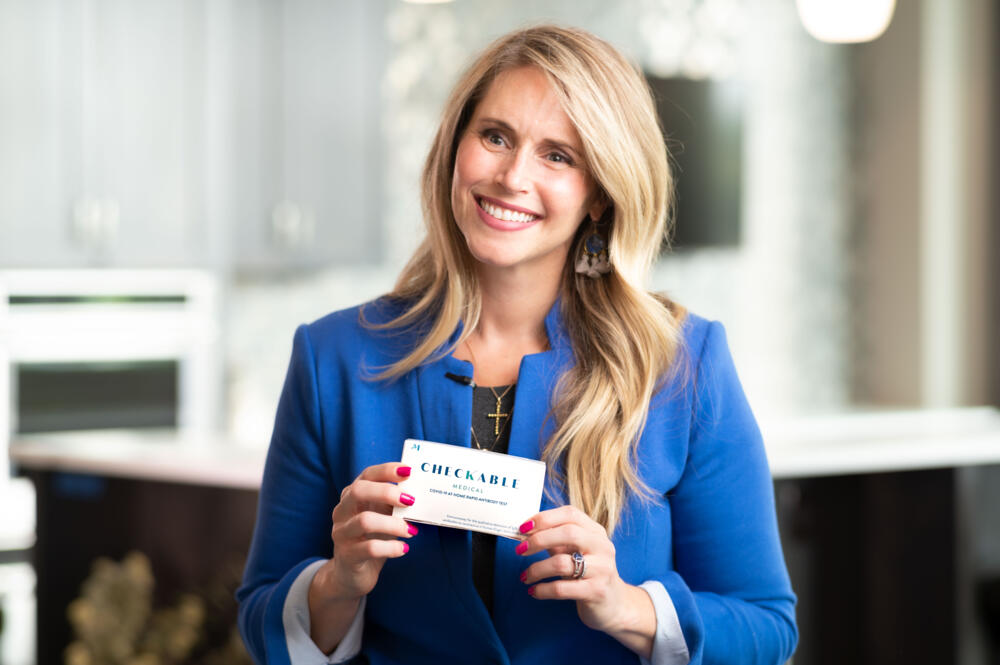 N.D. – The opportunity that Checkable Medical is seizing with a relocation from the Twin Cities to Fargo is an opportunity for increased access to capital. "There really is no place like North Dakota when it comes to funding, business connections and community," said Post. The company has already been awarded $600,000 through the Innovation Technology Loan Fund (LIFT) and $40,000 through the CARES Act and is currently privately raising her Seed round of $2MM. Why all the buzz? Checkable Medical offers at-home strep tests as well as at home antibody tests for COVID-19, the virus we, unfortunately, are all too familiar with.
Checkable Medical's CEO, Patty Post, says that the test can give results in 10 minutes as to whether or not the individual being tested has neutralizing antibodies for the COVID-19 virus. According to the Mayo Clinic's website, the neutralizing antibodies are a subgroup of antibodies that may inactivate the virus, meaning a person who tests positive for the antibodies had COVID-19 and may be at a reduced risk of infection and a reduced risk of spreading the virus to others.
Because everyone should care! Knowing whether or not you or someone you know has had COVID can help make decisions as far as whether or not to socially gather. The knowledge could also be used to confirm that a transmission has taken place in a case where the individual is experiencing residual symptoms and seeking treatment for those symptoms.
"Being able to do the two tests at home is really important," said Post. "People won't have to take off time for work. The working mom or the working dad can test their kid at home and get their medication filled and know whether or not the kid has strep immediately instead of missing a day of work."
Post knows the importance of this all too well. After having her first child at the early age of 23 (she now has three) she fully embraced the title 'mompreneur.' During Post's 15 years working in medical devices, she always had something on the side, whether that was her publishing company for math books or an e-commerce yoga business, she always managed to find time for something while marketing capital and surgical equipment to hospitals and physicians. However, she went full-time on Checkable in May of 2019 and hasn't looked back.
Related posts