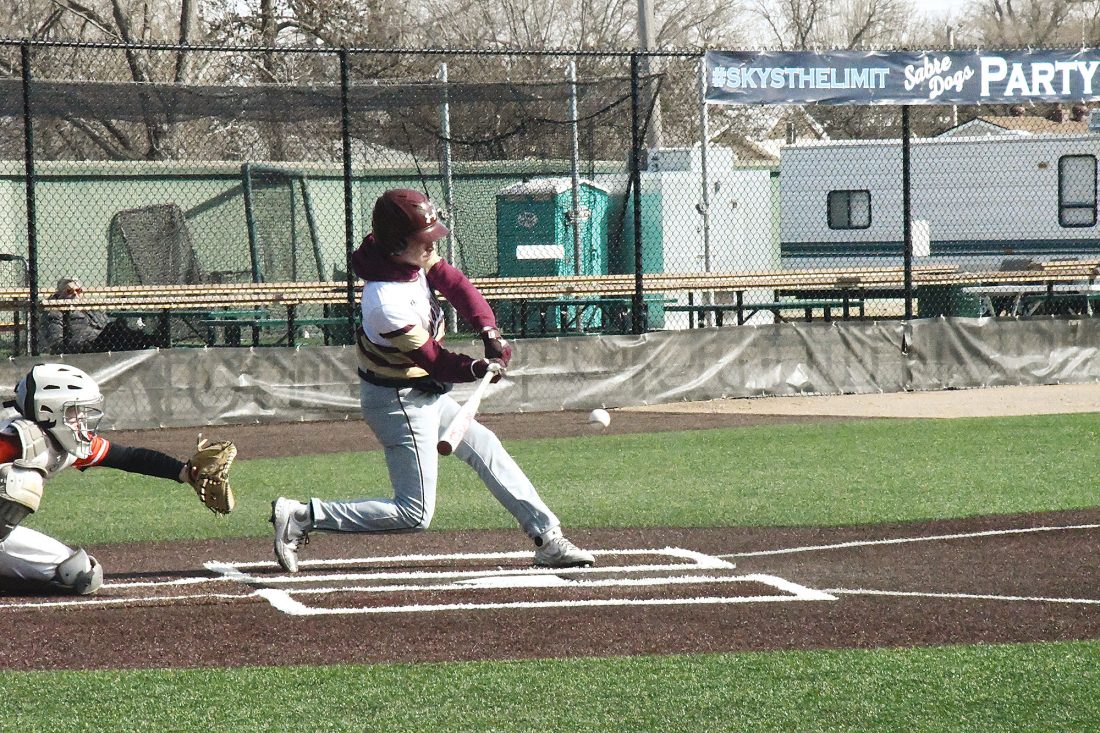 MINOT, N.D. – The Minot Magicians split a pair at Corbett Field with the visiting Dickinson Midgets on Friday. While the first game ended in a 7-6 defeat, Minot bounced back with an 8-7 victory against the non-conference opponent in a see saw battle that lasted eight innings.
In the first contest, the Magi jumped out to a three-run lead in the second inning on the strength of an inside the park home run by senior outfielder Chase Burke which allowed two other men on base to score.
From that point, Dickinson answered back with a run in the third and five more in the fourth to take a 6-3 lead after four full innings. The Magi manufactured three runs in the home half of the fifth thanks to a passed ball which scored its first run, and a two-run single by third baseman Morgan Nygaard which tied things up at 6-6.
Dickinson again took the lead with a run in the seventh, and Minot was unable to answer back as they were retired in order in the bottom half of the frame.
In the second matchup of the day, Minot wasted little time getting started offensively with three runs in the first inning. Burke hit a leadoff single and later scored on a passed ball for the first Magi run, then leftfielder Talon Herbert drove in teammate Trent Greek on an RBI triple for Minot's next run. Nygaard's RBI single later in the frame concluded the Magi's scoring for that inning.
Minot's lead was short-lived however as Dickinson fired back with four in the second. After five full, it was the Midgets who enjoyed a 6-4 advantage. Then in the sixth, MHS tied things up with a pair of runs. With the score deadlocked at 6-6 after seven, the game continued into extra innings.
Dickinson pulled ahead with a run in the eighth. With one out in the bottom half of the eighth and trailing by a run, Minot began its comeback effort. Burke reached second thanks to a Dickinson error in the outfield and later scored on an Eli Nissen RBI single. With the game tied at 7-7, it was Dylan Buchanan's six-pitch at-bat that yielded an RBI double to left field to give the Magi a triumphant walk-off victory.
Up next, Minot plans to host Jamestown at Corbett on Saturday afternoon at 1 p.m.
Related posts